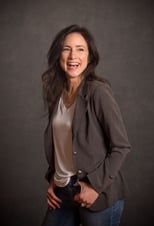 Carla Bianco
Carla Bianco's life has been a masterclass of art and faith, a co-mingling of creation, discovery, and redemption. And while her upcoming EP is the first exclusively faith-oriented project the renowned performer has released, her entire body of work is indistinguishable from a life lived in the audience, care, and guidance of her Savior, her Guardian, her Best Friend.
She is most well known for her riveting turn in the starring role of Maureen in the Broadway show Rent, but the chart-topping, award-winner's long career is a patchwork of charming beginnings and audacious leaps of faith. Carla also wrote a #1 Billboard dance song and won an ASCAP award for this song.
As Carla's professional focus shifted, so too did her personal life take on a new direction when she met and married Jack Becker, a writer and television producer for AT&T Sportsnet, who produces the Inside Pirates Baseball show. Deeply desiring to start a family and continue making music, Carla prayed for direction and blessing.
"I felt God calling me to finally record an album," says Carla. "After all my travels and achievements, it was the one thing I had never done and truly yearned to do."
Story Behind the Song: You Love Me As I Am
About five years ago, I received the love of God in my heart like never before and it changed me forever. I could not believe this mighty God I believed in my whole life, who I called my Best Friend, truly loved me so completely. I had never really received that love so fully in my heart before. A lifetime of self-condemnation was being healed in a moment. I was in a state of peace and joy like I had never known before. I thought if God loves me this much, I want to love Him back with my life.
The song "You Love Me As I Am and the entire EP, really, is a testimony of that love I received. Written and recorded during a pandemic, a time filled with fear, separation and political and racial conflict, sharing love seems more important now than ever. Love heals. Love unites. God is love. And love... is always the answer.
Explore More About the Artist