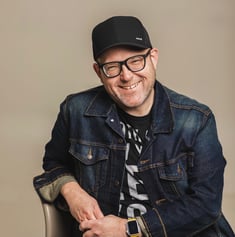 Michael King
Former BreatheDeep frontman, Michael King, offers this new single, primed to become an instant favorite.
"Where Peace Begins" is honest. With over 20 years of experience as a worship leader, pastor and coach, Michael states that "there are just too many things the church isn't talking about….and it should. We have the opportunity to come to our King with open awareness of WHO we are. He already knows. Let's talk about these things. Fear and anxiety are real and He's bigger than it all!"
This song is personal. It talks about the things we know as true, balanced with the things we experience. Somewhere in the middle of the mess, we can experience God's goodness.
Explore More About the Artist